Share the post "Branding : The Social Gaming Way"
Recently, I pored over some data which enlightened me that if Facebook were a nation, it would be third most populated country in the world with over 1 Billion residents. Additionally, after some research I found out
that Farmville (a social gaming product from Zynga) could as well be a populated state with more than 85 million registered users within the Facebook nation. Farmville was introduced to the social crowd on Facebook less than a year ago and has at present more than 30 million active virtual farmers. Being an agricultural sciences graduate my agrarian skills were put to test when I received a friend request to join Farmville, but thanks to Zynga that I could raise my farm skillfully with all the support from the platform.
The marriage of brands and gaming platforms is not a new phenomenon with gaming companies such as Electronic Arts and many other providing apt ground for brands to promote new products and services, however the phenomenal rise of social gaming in the last few years have made brands to shift their focus towards these platforms to reach their target segments. Earlier as Lego created a segment by attracting a new breed of gamers between 25 to 40 years of age, Social gaming companies likes Zynga have capitalized on it. A few months ago, McDonald's (World's largest fast food chain) entered into a 24 hour promotional tie-up with Zynga on Farmville, where virtual famers who visited McDonald's farm and clicked on the field with tomatoes surrounding the McDonald's golden arch were offered virtual freebies.
Off late, the number of brands using social gaming platforms has increased manifolds as the consumers are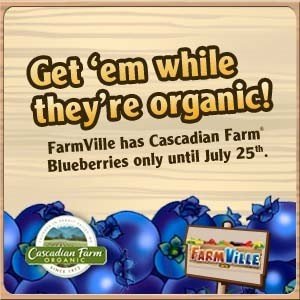 readily approachable on these tools. Brands such as Kia motors offer Farmville cash upon promoting its video "Kia Soul". Disney joined the wagon by providing Farmville cash to the users who watched Toy Story 3's trailer. There are a numerous local and international brands such as Elite Taami Nutz, Cascadian Farm, Green Farm, and 7-11, etc. including Microsoft's BING which have utilized Farmville to promote its brand. It is mindful that BING received more than 0.4 million fans on its Facebook page by offering Farmville cash as part of its promotion strategy.
Gaming platforms have always been a breeding ground for brands as they create easy brand recall especially in adventure and racing games. Brands such as Ford Mustang, Toyota etc. has used NFS to promote their cars and unique features offered by the cars but the shift to social gaming platforms have added value to these international brands. In order to promote its US launch of hybrid car "Honda CR-Z", world's leading car manufacturer Honda joined the social gaming wagon through Car Town (a social gaming application on Facebook). As Bloomberg describes it.
"Honda Motor Corp.'s campaign for its new CR-Z car features the hybrid vehicle in some colorful roadside billboards that can't be seen from a freeway." ~ Bloomberg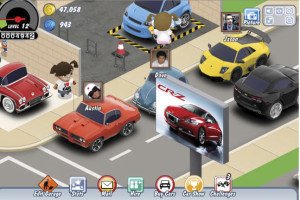 The idea behind this strategy was to allow virtual drivers have billboards near their garages with ads which featured Honda CR-Z. The company also provided players an opportunity to buy its new brand by watching the promotional video.
As the revenue on social gaming purchases and advertisements are expected to touch in excess of USD 1 billion in the year 2011, many international brands have apt ground to attract the target segments with freebies. Global Brands R U listening?
Image courtesy: Google 
This post was originally published on January 15, 2011 on http://alokr.blogspot.com
About Alok Ranjan
Alok Ranjan is recognized among the Top 100 Innovative MarTech Leaders by World Marketing Congress & CMO Asia. He is a Marketing leader, Digital Evangelist, and Marketing Technologist. He enables organizations in transforming their buyer journey by aligning marketing and sales functions to business objectives for maximizing their brand outreach, strengthening thought leadership, and accelerating demand generation.